How to Create A Language Pack
This option allows the admin to Create a new language pack, select the language base, give
the language a unique language ID and Title. To create a new Language Pack, watch the following video:
You can also follow the steps below:
Select a base language you want to create the new language from.
Enter the unique Language ID.
Enter the unique Language Title.
Choose the Language Direction.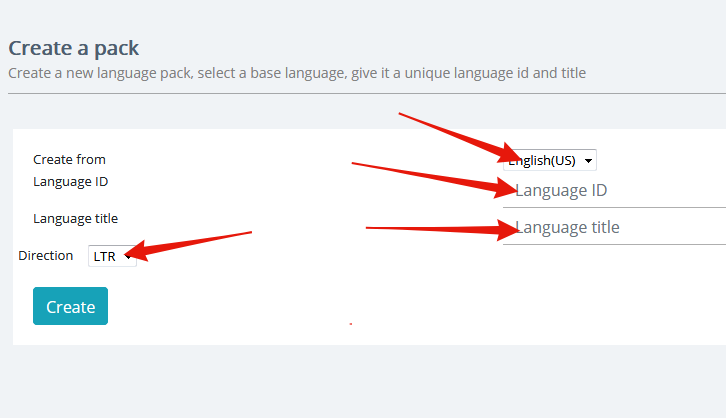 Click on "Create" to submit the new Language Pack.