How to Enable or Disable User Account Activation
This option allow you to enable to signup or disable to signup. Watch the video below learn how to to enable or disable user registration:
To do this, watch the following video.
OR
Login to the admincp and follow the steps below:
Click on "User Settings".
Turn ON "Enable user registration"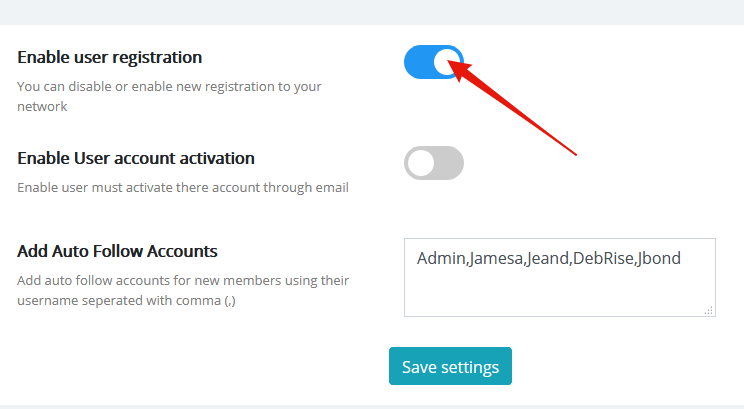 Click on Save Settings to save your Settings.
Thanks for Reading